If you're like most professional photographers, you want to know how you can make more money after a photo shoot has taken place. Here's a tip to help you bring in more revenue and boost your photography income.
Introducing Custom Albums & Managing Expectations
Professional handcrafted photo albums are one of the most popular items that photographers add to their list of products and services. Upselling your albums is a great technique to boost your photography income. However, it's very likely that a client's wedding album is their very first experience with custom handcrafted albums and album design, so that means they are relying on you for guidance throughout the entire album design process. It's important that you manage your clients' expectations early on so that the album process is smooth and pleasant for everyone involved.
Most of the time, the client's main concern is how many photographs they can expect to have in their album for the price they are paying. The cost of the album for the photographer is based on the number of spreads and images that the album contains. So how do you make sure your costs are covered and you're meeting the client's expectations while also delivering an album that's not cluttered with images?
The key is that initial meeting with the client. The initial meeting is where you'd find out what your clients are really looking for when it comes to their album. This is also the time where you educate them on your album design process. Among other things, you should also explain how many images on average they can expect to see per spread, and that your goal is give them a beautiful album designed to tell their story and not one that's crowded and cluttered. By doing so, that gives you some wiggle room to add pages when necessary and include more photos that would enhance their story.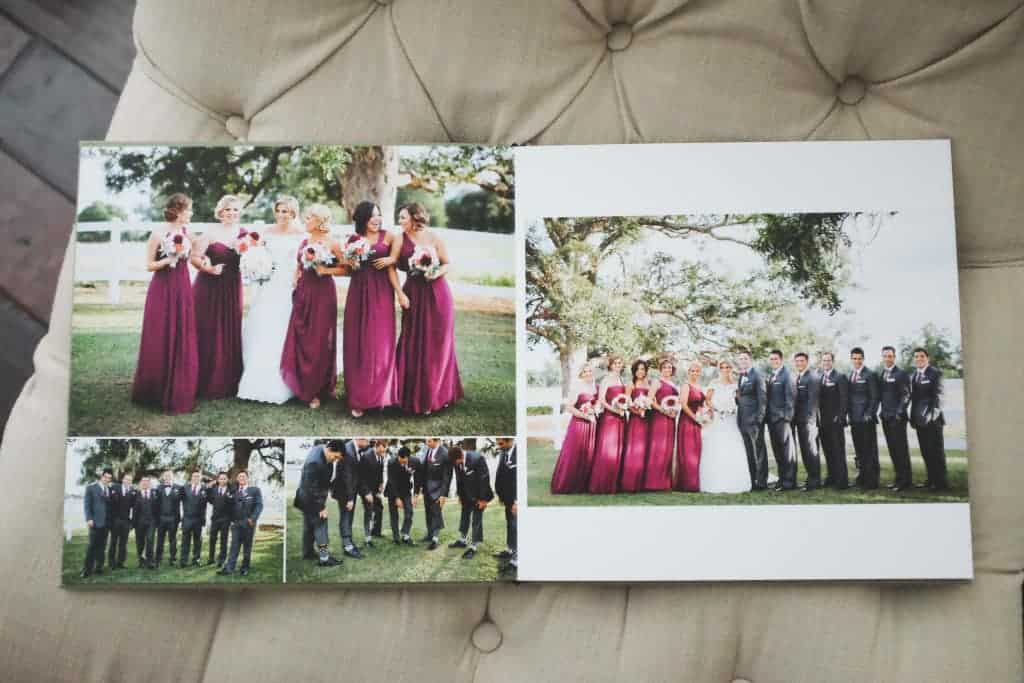 Upselling & Exceeding Expectations
Because you tell your clients that your priority is to tell their story through the design, this gives you the opportunity to wow your clients and not be limited to a set number of pages or images.  For us, when it comes time for our clients to view the first draft of the design, they are often very happy to see the additional pages/photos that we've included to tell their story. Our goal is to always deliver a custom handcrafted album that our clients love and exceeds their expectations. Not only are the clients happy with the album, but this also offers the opportunity to upsell the album and charge a little extra for the additional pages/images. Also, let them know they do have the option to keep the extra pages or not. From our experience, our photography clients have always been fine with the extra pages. It is not unusual for us to upsell an album with a 50% increase in profit!
If you're looking for a professional albums vendor and you're interested in partnering with us, feel free to explore our collection of custom handcrafted albums. You can also connect with us on Facebook or via email at info@salbums.com.
*The photography and album design in the album shown in this blog post is courtesy of our good friend at Agape House Studio.